APC Expels Former National Vice Chairman, Hilliard Eta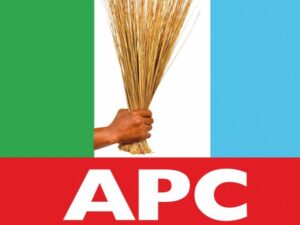 The National Executive Committee (NEC) of the All Progressives Congress (APC) has suspended its former National Vice Chairman, South-south, and ex-acting factional Chairman Hilliard Eta.
The decision was part of resolutions taken during the NEC meeting which held at the Aso Rock Villa in Abuja on Tuesday.
BGT News Understands that the decision to suspend Eta was based on his refusal to withdraw a suit filed against the party in court after the party leadership had instructed that all such cases be withdrawn.
Reacting to the development, a founding Chieftain of the party and the Director-General of the Voice of Nigeria (VON) Osita Okechukwu in a statement in Abuja, shortly after the NEC meeting commended the decisions of the committee arguing that the decisions are to re-position and reinvigorate the party.
"First and foremost, I sincerely concur with the six months extension, as this will enable Governor M. M. Buni's Caretaker/Extraordinary Convention Planning Committee (CECPC) to not only reconcile the party but to conduct valid biometric registration nationwide.
"This is what our national leader, Asiwaju Bola Ahmed Tinubu embarked upon in 2013 when we were newly registered. It was botched by the People's Democratic Party-led federal government. The biometric registration will enable us to know with a punch of a button our membership from all the Polling Units, Wards, LGAs, and States nationwide. With biometric registration, we will plan elections both primaries and main elections better."
On the dissolution of executives across the board, Okechukwu noted that the action was "a welcome development in the repositioning and reinvigoration of our great party."
He however appealed to the Gov. Buni led CECPC to conduct free and fair congresses and conventions in order to strengthen and give a sense of belonging to all.
"Am happy with the excellent decision and thank Mr. President; as we have commenced the birth of a new brand and remodeled political party," Okechukwu concluded.
For a pressure group within the party, Concerned APC Members, the decisions by the NEC have exposed the party to another round of long journey.