2023: SANWO-OLU'S POLITICAL GIMICKS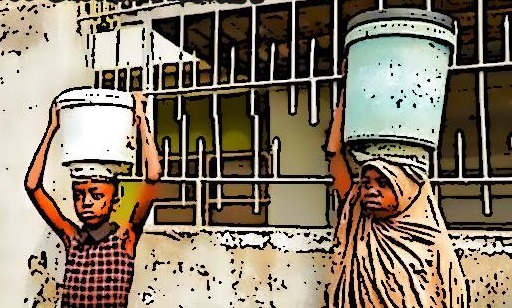 The dramatic action of Governor Sanwo-olu's engagement with two out-of-school children has continued to receive several encomium and backlash. Yes, the Governor's act deserves some accollades. It is not commonplace to have a Governor halt his convoy to interact with underage girls who have been deprived of their right to basic education. More commendable is his commitment to helping the girls achieve their dreams through formal education.
On the flip side, one is moved to ask if that was the first time the Governor saw or paid attention to the over 2 million street-roaming out-of-school children in the state. Would the Governor have had a need for such intervention if the socio-economic system was right and parents could easily send their wards to school?
While it is commendable that the state is implementing a couple of projects aimed at reducing the number of out-of-school children, there has not been commensurate physical and verifiable result to the acclaimed success of these projects such as EKOEXCEL. Developmental projects must be delivered with impact and not mere media exposures.
With over 13.2 million out-of-school children, Nigeria bears the burden of the world's capital for out-of-school children. How did we get here? Nigeria's educational problems are not in isolation from the country's holistic developmental problems. From years of legislative and executive neglect to upholding of the age-long culture of depriving girls of access to education, poor funding and policies, corruption, amongst other challenges, Nigeria revs in a circle of disempowering its young population of transformative education for social development. We need to break this circle.
Unarguably, out-of-school children are everywhere in Lagos and Nigeria. It is a national problem with immediate and future impacts. Everyone – families, governments, religious and social institutions, civil society organisations – has a part to play in increasing access to free and quality education.
Education is the bedrock of sustainable development. We cannot evolve as a nation without free, quality, safe and compulsory 12 years of basic education.
Chika Okoli is an Abuja-based media entrepreneur and social commentator.